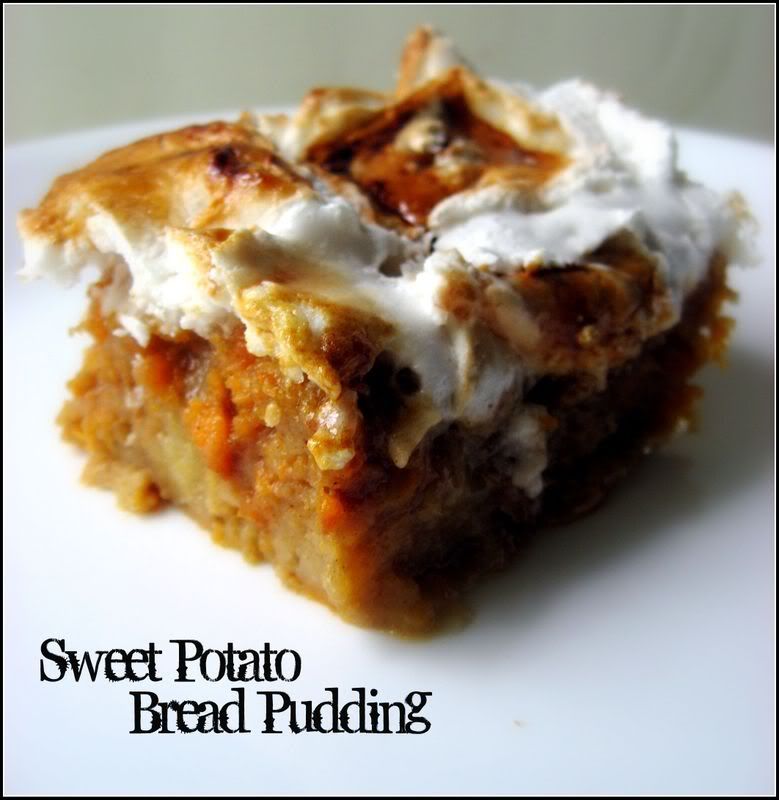 T
hanksgiving comes early...
I got my hair cut and highlighted, and it's the best hairstyle I've ever had. I love it! I keep admiring myself in the mirror, and I don't usually do that. It has all these blonde and brownish-red streaks going through it.
It's also the most expensive hairstyle I've ever had. I'm happy though, so I guess it was worth it. I was willing to pay more money after what happened
last time
.
You'll be getting pictures of the hair, whether you like it or not.
I also bought some
Biore nose strips
, and I thought maybe it would be a good idea to not only clean my nose-pores, but to clean the pores all over my face.
So I pasted the paper strips all over my face and waited around for 15 minutes, looking like a mummy. Then I slowly tried peeling one off....
Pain. Oh the pain. I had to sit there for several minutes before I could peel a little bit more. It took about 30 minutes, but I finally got them all off, but by then I was sobbing. And my face was bright red for many, many hours. The End.
Don't try it.
Ahh, the things we do for beauty.
Now for the bread pudding. You will probably either love this dessert and know where I'm coming from, or hate it. Depends on whether you're the person that likes sweet potatoes with marshmallows on top, or the person that hates sweet potatoes with marshmallows on top and think it's tacky and wrong.
My mom has always put marshmallows on top of our sweet potatoes, and that's the way I like it. Hate me if you wish.
Here's my thought process:
I have homemade marshmallows that I need to use. What do I like marshmallows with? Sweet potatoes! Sweet potatoes remind me of Thanksgiving. We always have buttery rolls at Thanksgiving. What if I made a bread pudding out of buttery rolls, sweet potatoes, brown sugar and spices, and then topped it with toasty marshmallows?
So I brought home some good rolls from the fine establishment that I work at, and made my bread pudding. This is my favorite bread pudding I've ever made; I adore it. I ate the warm, brown sugary, spicy bread pudding with vanilla ice cream. The homemade marshmallows were crispy and caramelized on the top, and gooey underneath.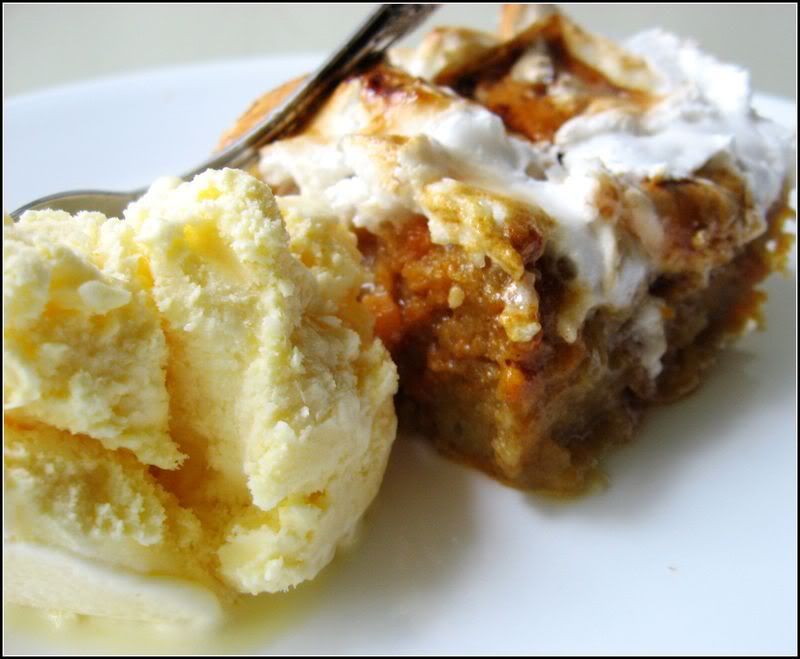 Sweet Potato Bread Pudding with Toasted Marshmallows

Ingredients:
5 cups finely torn soft, buttery rolls
3 large egg yolks
1 1/2 cups whole milk
1/4 cup unsalted butter, melted
2/3 cup firmly packed dark brown sugar
1 cup finely mashed cooked sweet potato (fresh)
1 tablespoon vanilla extract
1 teaspoon ground cinnamon
1/4 teaspoon freshly grated nutmeg
Marshmallows (Homemade if possible!)

Directions:
Preheat oven to 375 degrees F. Generously butter an 8x8-inch square baking dish with butter.

Place torn rolls in a large mixing bowl.
In a medium sized mixing bowl, whisk together yolks, milk, butter, brown sugar, sweet potato, vanilla, cinnamon and nutmeg, until well combined; pour mixture over bread, and stir until well combined. Allow to sit for 10 minutes, before scraping into baking dish.

Bake at 375 degrees F, for 25-28 minutes, or until fragrant, and the top starts to brown. Remove dish from oven, and top with marshmallows.

Heat oven broiler, and broil marshmallows for a couple of seconds, until brown. Cool on a wire rack for 15 minutes, or until ready to serve.

Makes 9 servings